by Father Jim Warnock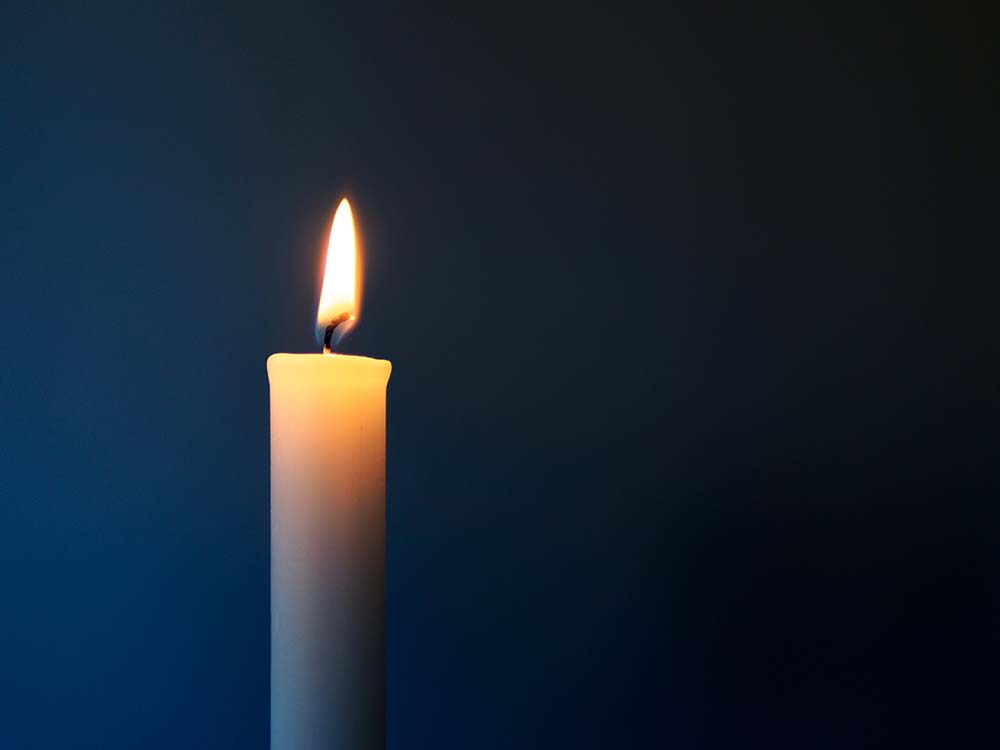 It is with sorrow that I note the passing of two women close to our church. Sarah Hockman-Pryor, long with her husband, Gary, was a long-time member. Sarah had been largely house-bound in the time I've served here, but in visits and phone calls, including time I spent with her in the hospital, I was impressed with her warmth and wisdom. Mina Garman, beloved wife of Jerry, visited frequently, shared her joyous spirit and delicious food on many occasions. We were honored to be able to attend her funeral mass at Sacred Heart Catholic Church and wish God's solace on Jerry, their family and friends.
Rest eternal grant to them, O Lord, and let light perpetual shine upon them. May their souls and the souls of all the departed, through the mercy of God, rest in peace.
I also attended a memorial service this week, though it was not connected to All Saints'. Rather, it was a remembrance for the 125 homeless people who have died in the last five months in Pierce County. The service was very well done. The Rev. Ed Jacobs, chaplain with the West Pierce Fire Department, led the liturgy. They began with prayers. Given that those being remembered had very different backgrounds, some of which no one knew, these were offered from many traditions: Christian, Jewish, Muslim, Hindu, Buddhist, and Native American. Ed gave a short sermon, reflecting on the fact that all who died were human beings with great value as children of God. Two people then read off the 125 names, a powerful moment. We concluded with the Lord's Prayer. About 25 people attended. Deacon Jeffrey was there. He introduced me to Ed over a year ago. The two of them are deeply involved in ministry to the homeless, which remains a difficult task with no easy solution. Most of the 125 died alone, which is a sad thing. At least they were remembered here. It's significant that Episcopalians attended this service in a Baptist church (and also that we were warmly welcomed at Sacred Heart by their priest). This is one of the things where we can partner with other Christians and people of other faiths, something good and necessary.
At All Saints, we've put Safe Parking on hold, concerned that we don't have the resources for what would amount to a daily ministry. We do continue to support the Veterans' Village which has been very successful in getting people into housing. Everyone there says they appreciate the sandwiches and soup we bring. This also serves to remind us of the need, that something like 4,000 people continue to live on our streets. I'm very happy that you support this work. It's a good mission for our parish and good for us to be doing. Please keep all of this in your prayers. I'm also happy to announce that we're close to having music in our services. Smallchurchmusic.com has 4,978 pipe organ MP3 files that are public domain and which are available for our use. Fr. Paul has very graciously allowed us the use of their speakers, and Ian Lindsey has agreed to operate the system. This will add a lot to our Sundays.